We all encounter challenging situations in life, and we all have that one friend we can call for support. It's a relief to know we have someone on our side who can offer guidance, lend an ear, or just let us vent for a bit.
When it comes to work, things can get even trickier. But the good news is that plenty of people have been there before us and can offer valuable advice. So why not reach out and ask for their help?
Mentorship's like having a wise, experienced friend who can give you guidance, feedback, and support as you navigate the ever-changing design landscape.
One of the best things about having a UX design mentor is that they can teach you things you might not learn independently. Some designers have been around the block a few times, so they know all the best practices, design techniques, and industry trends that can help you avoid mistakes and stay ahead of the curve. And when you're working on a specific design project, they can give you feedback and help you improve your skills.
Mentorship is also a great way to meet new people in the field. Your mentor can introduce you to other designers and professionals, which can be helpful if you're just starting out or looking to make a career move.
But the best thing about having a UX design mentor is the emotional support they can offer. Let's face it: being a designer can be tricky sometimes. You might feel like you're not making progress or hit a roadblock that seems insurmountable. But with a mentor, you have someone who understands what you're going through and can offer advice, encouragement, and a listening ear when needed.
---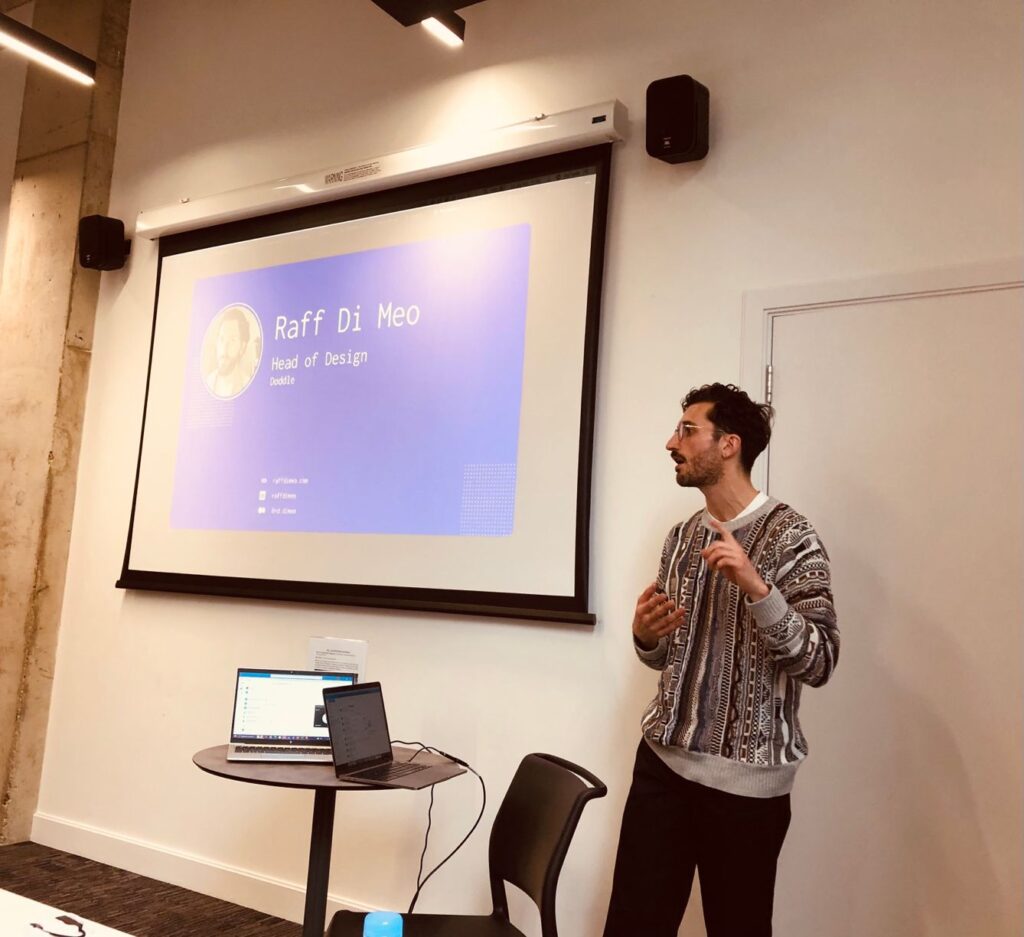 I have been a mentor for years on various online platforms, for my friends who wanted to break through the tech industry and on exciting projects like AdAcademy, The Agency and the Prince's Trust. I find mentorship extremely important in what I do for three main reasons: representation, community and connections.
Representation
I fell in love with UX design almost 10 years ago and was desperate to be a designer. It was when General Assembly courses were booming, but honestly, I didn't have £ 10,000 to spare and couldn't afford to be unemployed for three months! So bootcamps weren't an option for me. I had to work extra hard to gather knowledge online, find free workshops, courses, and network endlessly to meet leaders who could help me and point me in the right direction.
Through my journey, I met incredible people, and those people made a difference in my life. They are the reason why I can do what I do today.
So, if you don't have money, you can't get into a prestigious university, or you can't attend an intense course, you should still have the chance to do what you like. Mentoring can be an option.
How you start in life shouldn't define your future.
Giving back to the design community
The power of the design community is astonishing, and by helping individuals to grow and flourish, I can contribute to the growth of the industry as a whole. The design industry can be pretty harsh to break through, and this is clear by looking at how many opportunities for juniors are available out there, not many! I hope mentoring can be a piece of the puzzle to strengthen and grow the community.
Connect and learn
Mentoring is also an opportunity for me to connect with designers worldwide and see what the industry looks like in different sectors and parts of the world. I enjoy meeting new people, which helps me see things from others' perspectives. I do learn loads from each conversation.
---
So if you're a UX designer looking to grow your skills, advance your career, or just find some support and guidance, consider finding a mentor. It might just be the best decision you ever make.